CLEAN
Mild facial cleansing gel with active protection & unique TECMi!® Vitamin B5
CLEAN
Mild cleansing, anti-inflammatory, moisturizes and tightens pores
Effectively protects the skin barrier and regulates skin metabolism
Even removes eye make-up gently and carefully
Mild cleansing, anti-inflammatory, moisturizes and tightens pores
Effectively protects the skin barrier and regulates skin metabolism
Even removes eye make-up gently and carefully

Rate:
Datensicherheit: SSL-Verschlüsselte Datenübertragung
Mild cleansing, anti-inflammatory, moisturizes and tightens pores
Effectively protects the skin barrier and regulates skin metabolism
Even removes eye make-up gently and carefully
The Acne Set incl. CLEAN with Kathi
The results of using the Acne Set for 8 weeks: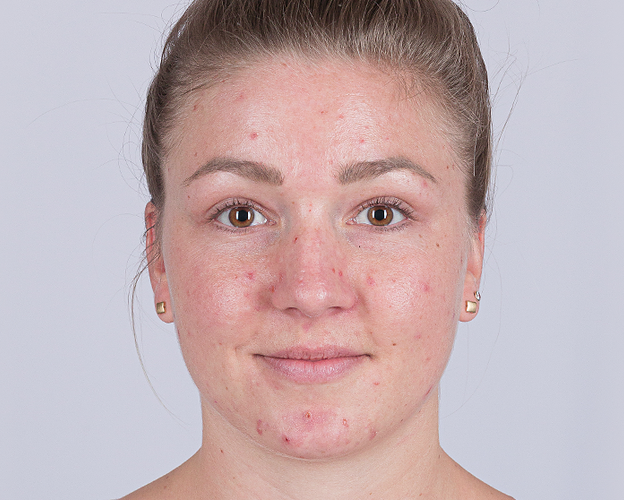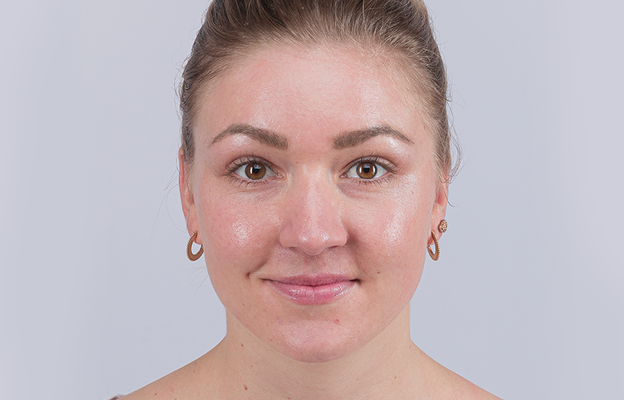 96%

unserer Probanden sind sich einig darüber, dass sich die Haut nach der Pflege geschützt anfühlt.

92%

sagen, dass die Haut nach wenigen Anwendungen ein ausgeglicheneres Erscheinungsbild zeigt.

100%

sagen, dass die Anzeichen der Hautalterung sichtbar gemildert sind.
CLEAN gelingt der perfekte Spagat zwischen einer effektiven und dennoch sanften Reinigung. Das Reinigungsgel ist angereichert mit unseren innovativen Wirkstoffen, pH-hautneutral und bereitet sie optimal für die weiteren Schritte Deiner Pflegeroutine vor.
Maryam Rastizadeh
DOCTOR MI! GmbH, Custom Management & Digital Support
Our mild facial cleansing gel CLEAN removes sebum and dirt from your skin without drying it out or affecting its pH value. The composition of this facial cleansing gel is particularly effective and very gentle at the same time:
CLEAN regulates fatty acids and reduces the skin's sebum production.
The natural antioxidants contained in CLEAN inhibit inflammation and ward off external influences, even on severe problem skin.
Our TECMi!® Deep Technology is unique: It is an innovative form of molecule encapsulation that we use to safely insert valuable ingredients directly into the lower layers of your skin where they can achieve their greatest possible effect, even on problem skin.
The vitamin B5 (pantothenic acid) contained in CLEAN is considered to be the queen of the skin vitamins and is specifically treated with our TECMi!® encapsulation Technology: This enables it to deeply soothe your skin, accelerate wound healing and supply it with sufficient moisture resulting in your skin regaining its natural balance and radiance.
By the way - with CLEAN you do not need a separate make-up remover since CLEAN fulfills a 2-in-1 function. It completely removes make-up even around the eyes while thoroughly cleaning clogged pores without attacking the protective acid layer of your skin. In addition, CLEAN refines your complexion, supplies your skin with moisture and valuable anti-aging molecules. For a fresh, natural glow.
CLEAN is your mild cleansing gel that clears your skin very gently. That does not make it any less effective though as the ingredients are contained in highly effective dosages. The active ingredients are perfectly harmonized with each other to ensure that their combined potential can optimally unfold. All of our ingredients are study-based and of the highest quality. The following are contained in CLEAN, among others:
Vitamin B5/pantothenic acid
Syricalm™ CLR
Panthenol
Apply a small amount of our gentle cleansing gel onto your entire face every morning and evening, including the area around your eyes. Wet your hands and gently massage CLEAN into your skin for 2 - 3 minutes. Rinse your face with warm water.
• the desire for deeply cleansed skin
• oily skin, acne and impurities
• dry skin
• large pores
• sensitive skin
• rosacea
• effective skin barrier protection, improvement of skin function, pH stabilization
• refinement of pore size, regulation of sebum production
• effective wound healing stimulation and repairing skin protective function
• soothing and antipruritic, reduces redness and inflammation
• strengthens self-defense mechanisms, stimulaties formation of new cells
• improves skin elasticity thanks to moisturization
Below we will show you our care routine for normal skin. Routines for other skin types can be found in our skincare routines.
Für wen ist das Gesichtsreinigungsgel CLEAN von DOCTOR MI! geeignet?
CLEAN ist dank seiner milden und dennoch effektiven Formulierung für jeden Hauttyp geeignet, selbst bei empfindlicher Haut oder Rosazea. Durch die Kombination beruhigender und stärkender Inhaltsstoffe ist CLEAN das optimale Produkt für den Start Deiner Hautpflegeroutinen.
Sollte ich vor der Anwendung des Reinigungsgels mein Make-up entfernen?
Auf einen separaten Make-up-Entferner kannst Du bei CLEAN problemlos verzichten: Denn trotz seiner sehr sanften Reinigung entfernt es Make-up mühelos und hinterlässt keine Rückstände.
Trocknet CLEAN die Haut aus?
Nein, Du musst Dir keine Sorgen machen, dass CLEAN Deine Haut austrocknet: Denn es ist ein sehr mildes Gesichtsgel, das zwar tiefenreinigend wirkt, dabei aber den Säureschutzmantel der Haut nicht angreift. Zudem sorgt CLEAN dank dem darin enthaltenen Vitamins B5 dafür, dass Deine Haut Feuchtigkeit optimal speichert und sie nicht verliert.
Warum kann ich nicht gewöhnliche Handseife für die Reinigung meines Gesichts verwenden?
Grundsätzlich ist es bei der Gesichtsreinigung wichtig, dass Du eine pH-hautneutrale Reinigung verwendest. Der pH-Wert der Haut liegt auf der pH-Wert-Skala bei circa 5, demnach ist er leicht sauer. Herkömmliche Handseife hat hingegen einen pH-Wert zwischen 9 und 10, sie ist somit alkalisch, reizt die Haut und eignet sich demnach nicht für die Reinigung des Gesichts. Hinzu kommt, dass die Reinigung des Gesichts gleichzeitig pflegend sein kann, was normale Seife nicht leisten kann, das Reinigungsgel CLEAN hingegen schon. Das heißt: Mit unserem Gesichtsgel gehst Du nicht nur sicher, den Säureschutzmantel Deiner Haut mit einer schonenden Reinigung intakt zu halten, sondern sie gleichzeitig mit wertvollen und pflegenden Wirkstoffen wie Vitamin B5, Syricalm™ CLR und Panthenol zu versorgen.
Kann ich CLEAN auch bei Unreinheiten auf dem Rücken oder an der Brust verwenden?
Ja, CLEAN eignet sich nicht nur als Reinigungsgel fürs Gesicht, Du kannst es auch für die Reinigung Deiner Rückenpartie oder des Dekolletés verwenden. Optimal ist die Kombination mit TONE (bei normaler, trockener und empfindlicher Haut) oder TONE.S (bei sehr unreiner, zu Akne neigender Haut).
Wie ist die Konsistenz von CLEAN und wonach duftet es?
Die Konsistenz von CLEAN ist Gel-artig und es hat einen natürlichen und unaufdringlichen Duft. Wie die gesamte DOCTOR MI! medical skincare, weist CLEAN keinerlei künstliche Duftstoffe auf. Denn diese können die Haut irritieren und schwächen.
Wo wird CLEAN hergestellt?
Unser Reinigungsgel CLEAN wird, wie auch alle anderen DOCTOR MI!-Produkte, vollständig in Deutschland hergestellt.
Wenn Du noch andere Fragen zu den Produkten der DOCTOR MI! medical skincare hast, findest Du weitere hilfreiche Antworten im FAQ-Bereich!
GLOW WITH Mi!
Below we will show you our care routine for normal skin. Routines for other skin types can be found in our skincare routines.
Diese Produkte machen Deine Routine komplett