TONE.S
Toner with salicylic acid for deeply cleansed skin thanks to TECMi!® BHA
TONE.S
Balanced and deep cleansing for oily skin, acne and other impurities
Balances the skin's pH value & stabilizes the skin barrier
Anti-inflammatory and antibacterial effect, acts like a fruit acid peeling, promotes blood circulation
Balanced and deep cleansing for oily skin, acne and other impurities
Balances the skin's pH value & stabilizes the skin barrier
Anti-inflammatory and antibacterial effect, acts like a fruit acid peeling, promotes blood circulation

Rate:
Datensicherheit: SSL-Verschlüsselte Datenübertragung
Balanced and deep cleansing for oily skin, acne and other impurities
Balances the skin's pH value & stabilizes the skin barrier
Anti-inflammatory and antibacterial effect, acts like a fruit acid peeling, promotes blood circulation
The Acne Set incl. TONE.S with Kathi
The results of using the Acne Set for 8 weeks show: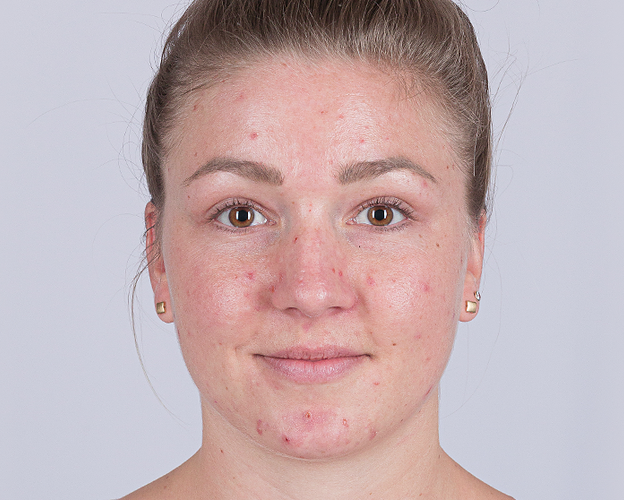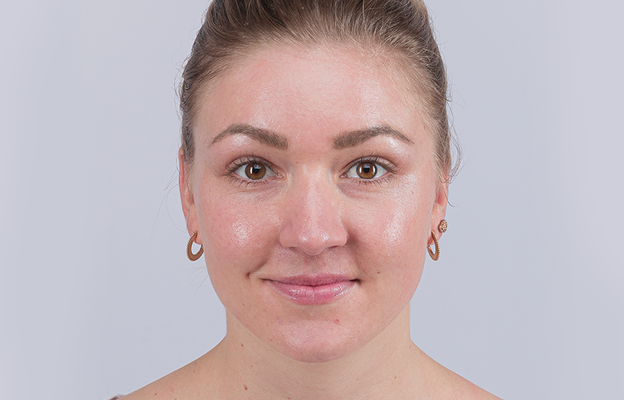 96%

unserer Probanden sind sich einig darüber, dass sich die Haut nach der Pflege geschützt anfühlt.

92%

sagen, dass die Haut nach wenigen Anwendungen ein ausgeglicheneres Erscheinungsbild zeigt.

100%

sagen, dass die Anzeichen der Hautalterung sichtbar gemildert sind.
TONE.S ist ein hochwirksamer Toner mit Salicylsäure, der insbesondere ölige und unreine Haut perfekt reinigt. Ein echter Segen bei Akne und unreiner Haut, Pickelchen und großen Poren, der die Haut gleichzeitig ausgleicht und von innen heraus stärkt.
Maryam Rastizadeh
DOCTOR MI! GmbH, Custom Management & Digital Support
First aid for blemished and oily skin: TONE.S is a toner with salicylic acid that effectively clears and balances blemished and oily skin. Thanks to its increased salicylic acid content, TONE.S removes impurities very effectively, has an anti-inflammatory effect and evens out the skin barrier.
As a toner with BHA, TONE.S contains beta-hydroxy acid (known as salicylic acid), which has been proven to help with acne and increased sebum production: Unlike AHA acid which are also contained but are soley water soluble, salicylic acid has the abilitly to dissolve oils. BHA toners are, therefore, particularly effective on oily and blemished skin.
The salicylic acid's effect in the toner is reinforced by our special TECMi!® encapsulation: The double-encapsulated BHA molecules are particularly gentle on the skin and, thus, can penetrate the lower skin layer, or dermis, more easily. Once there, they can unleash their full potential by cleansing and calming your skin as well as effectively regulate sebum production. Addtionally, the BHA increases the ability of your skin to bind water, to prevent the formation of impurities, and to visibly clarify and refine your skin.
Besides the high dosage of BHA and AHA acids, TONE.S also consists of a highly dosed lactate buffers which have a particularly hydrating effect on your skin, promote its moisture retention and stabilize its pH value. The essential amino acids in TONE.S, including gluconic, tartaric and malic acid, provide important vital substances, rejuvenate your skin from the inside out and effectively prevent skin aging. TONE.S leaves a deeply cleased, refreshed and balanced feeling on your skin.
Our ingredients are all study-based and of the highest quality. Our toner with salicylic acid TONE.S is a particularly effective facial toner as the active ingredients are included in optimal dosages and are perfectly harmonized with each other to satisfy the needs of impure and oily skin. TONE.S contains the following active ingredients:
High-dose BHA/salicylic acid
HHgh-dose lactate buffer
AHA fruit acids
Essential amino acids
Spray the BHA Toner TONE.S 2 - 3 times onto a cotton pad and swipe it across your face, neck and dekolleté in soft, circular movements. Avoid contact with your eyes, nose and mouth. Let TONE.S absorb well so that the salicylic acid and other active ingredients can release their full potential. Do not wash off! Tip: For acute pimples, you can soak a small piece of absorbent cotton in TONE.S and leave it on your skin overnight. The swelling will be visibly reduced the next morning.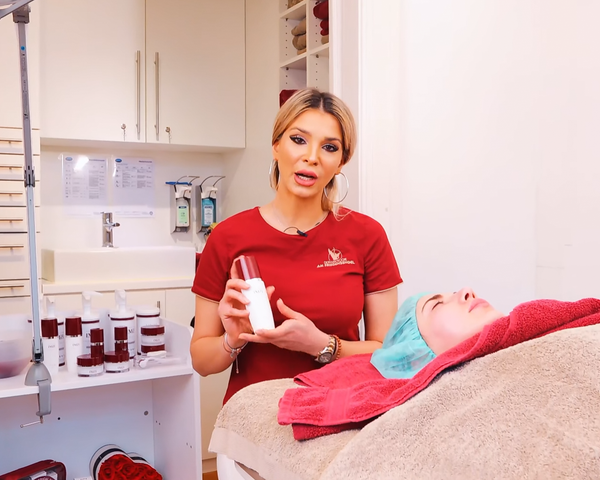 The desire for clear, balanced skin
Impure skin
Oily skin
Coarse skin
Large pores
A tired complexion
Thanks to the balanced formula of various active ingredients, our BHA toner TONE.S achieves excellent results:
Protecting skin from pollutants, strengthening the skin surface and stabilizing its pH value
Stimulation of cell renewal, smoothing and firming effect
Gentle removal of dead skin cells
Repairing and anti-aging effect, reduction of wrinkles and fine lines
Moisture retention, preservation of the skin's own moisture, additional hydration effect
Anti-inflammatory and anti-growth effect on bacteria
Sesquamating (exfoliating) effect thanks to the contained BHA acids
TONE.S, unser Toner mit hochdosierter Salicylsäure, ist für die Reinigung von öliger und unreiner Haut optimal geeignet. Bei normaler, trockener, empfindlicher und reifer Haut sowie bei Rötungen und Rosazea ist allerdings sein Zwilling TONE besser geeignet, da hier der Anteil an Salicylsäure niedriger dosiert ist.
Beim Auftragen von TONE.S solltest Du Deine Augenpartie sowie Schleimhäute aussparen. Lass es vollständig in Deine Haut einziehen und wasche es nicht ab, damit die enthaltenen Wirkstoffe Deine Haut optimal versorgen.
TONE.S eignet sich aufgrund des erhöhten Salicylsäuregehalts auch für die Behandlung von Reibeisenhaut (sogenannte Keratosis Pilaris), zum Beispiel an der Hinterseite der Oberarme oder am Po.
TONE.S eignet sich auch sehr gut bei Jugendlichen zur Behandlung von Akne.
Zudem ist TONE.S ideal vor dem Needling, denn durch seine desinfizierende Wirkung bereitet es die Haut optimal für die Behandlung mit dem DOCTOR MI!-DERMAROLLER vor.
TONE.S ist wie alle anderen Produkte der DOCTOR MI!medical skincare nur für die äußerliche Anwendung geeignet. Von Kindern fernhalten!
Für wen ist der BHA Toner TONE.S von DOCTOR MI! geeignet?
TONE.S ist als besonders sanfter Toner mit hochdosierter TECMi!®-Salicylsäure für ölige und unreine Haut geeignet. Für normale, trockene, empfindliche und reife, sowie zu Rötungen neigende Haut und bei Rosazea empfehlen wir hingegen den AHA-Toner TONE von DOCTOR MI!.
Trocknet TONE.S die Haut aus?
Nein, TONE.S hinterlässt ein tiefenreines, jedoch frisches Hautgefühl, das keinesfalls spannt oder austrocknet. Denn die in unserem BHA Toner enthaltenen und hochdosierten BHA-Moleküle und Laktatpuffer versorgen Deine Haut optimal mit Feuchtigkeit. Solltest Du ein leichtes Brennen empfinden, ist das durchaus normal und ein Zeichen der guten Wirksamkeit von TONE.S auf Deine Haut.
Können auch Jugendliche TONE.S verwenden?
Ja, Jugendliche können TONE.S bedenkenlos zur Hautpflege bei Akne oder anderen Unreinheiten verwenden.
Kann ich die Wirkung von TONE.S verstärken?
Ja, das gelingt Dir, indem Du Deine Haut zuvor mit dem Reinigungsgel CLEAN gründlich behandelst. Damit kannst Du Make-up und gröbere Verschmutzungen auf Deiner Haut zuverlässig entfernen, bevor Du die Reinigung mit TONE.S fortsetzt.
Gibt es bei der DOCTOR MI! medical skincare auch einen Toner, der insbesondere für Männerhaut entwickelt wurde?
Ja, den gibt es: Mit dem Gesichtswasser TONE MEN hat die DOCTOR MI! medical skincare einen speziellen Toner für Männerhaut entwickelt. Dieser enthält ebenfalls hochdosiertes BHA und ist Teil der Männerlinie MEN, die insbesondere für die individuellen Bedürfnisse von Männerhaut entwickelt wurde.
Tipp: TONE MEN ist übrigens auch in unserem Pflege-Set für Männerhaut enthalten, dem MEN SET, das Du ebenfalls in unserem Shop erwerben kannst.
Enthält TONE.S Alkohol?
Ja, in TONE.S ist Alkohol enthalten, allerdings besteht kein Grund zur Sorge: Denn der Alkohol ist aufgrund seiner reinigenden Wirkung enthalten, er dient dazu, Keime und Bakterien zu entfernen. Die Produktformulierung von TONE.S ist dabei sehr mild, zudem sorgen hochdosierte Laktatpuffer dafür, dass Deine Haut keinesfalls austrocknet, sondern versorgen sie vielmehr optimal mit Feuchtigkeit.
Wie binde ich TONE.S in meine Pflegeroutinen richtig ein?
Deine Pflegeroutinen sollten grundsätzlich an die Bedürfnisse Deiner Haut angepasst sein. Deshalb hat die DOCTOR MI! medical skincare besondere Hautpflegeroutinen entwickelt, die Dir zeigen, wie Du die für Deine Hautbedürfnisse geeigneten Produkte optimal anwendest und Deine Haut richtig pflegst.
Muss ich TONE.S nach dem Auftragen wieder abwaschen?
Nein: TONE.S, unseren Toner mit Salicylsäure, musst und solltest Du nach dem Auftragen nicht abwaschen. Denn andernfalls entfernst Du die darin enthaltenen, pflegenden Wirkstoffe von Deiner Haut. Daher solltest Du TONE.S gemäß unserer Anwendungsempfehlung vollständig einziehen lassen und nicht mit Wasser abwaschen.
Wo wird TONE.S hergestellt?
Wie auch alle anderen Produkte der DOCTOR MI! medical skincare, wird TONE.S vollständig in Deutschland produziert.
Wenn Du weitere Fragen hast, beispielsweise zum Thema Versand oder Bezahlung, findest Du hilfreiche Antworten im FAQ-Bereich!
GLOW WITH Mi!
Below we will show you our care routine for normal skin. Routines for other skin types can be found in our skincare routines.
Diese Produkte machen Deine Routine komplett