MASK
Intensively nourishing anti-wrinkle mask with Retinol for radiant skin & against acne
MASK
Deep cleansing to restore balance, reduce impurities, soothe irritated skin
Increases elasticity and radiance, activates the formation of new collagen, gentle nourishment with cell-renewing properties
Tightens, evens out complexion
Deep cleansing to restore balance, reduce impurities, soothe irritated skin
Increases elasticity and radiance, activates the formation of new collagen, gentle nourishment with cell-renewing properties
Tightens, evens out complexion

Rate:
Datensicherheit: SSL-Verschlüsselte Datenübertragung
Deep cleansing to restore balance, reduce impurities, soothe irritated skin
Increases elasticity and radiance, activates the formation of new collagen, gentle nourishment with cell-renewing properties
Tightens, evens out complexion
The Rosacea Set incl. MASK with Anna
The results of using the Men Set for 8 weeks show: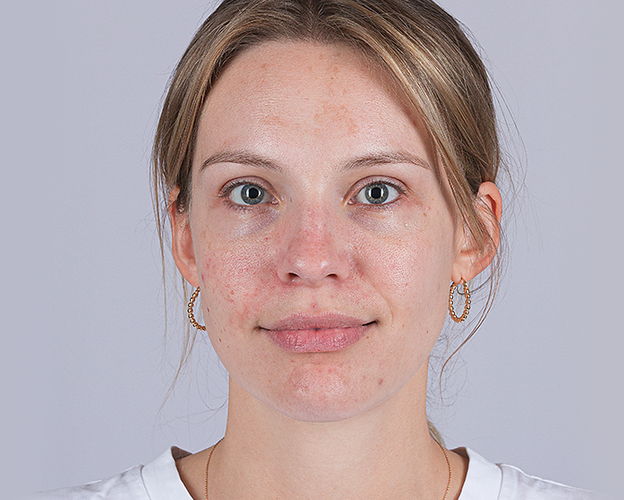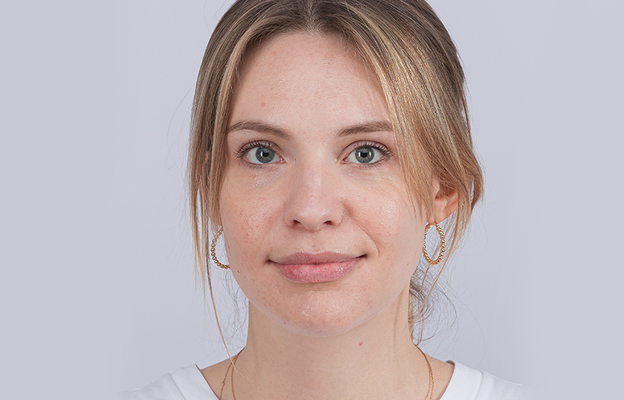 96%

unserer Probanden sind sich einig darüber, dass sich die Haut nach der Pflege geschützt anfühlt.

92%

sagen, dass die Haut nach wenigen Anwendungen ein ausgeglicheneres Erscheinungsbild zeigt.

100%

sagen, dass die Anzeichen der Hautalterung sichtbar gemildert sind.
Perfect for at home and on the road - the DOCTOR Mi! HAND SANITIZER not only provides optimal protection against bacteria but also delivers your skin optimal care as a nourishing disinfectant and smells fresh and pleasant at the same time.
Dr. Miriam Rehbein
Doctor Mi! GmbH, Founder
MASK, the anti-wrinkle mask by Doctor Mi! medical skincare, which also serves as a very effective mask against acne, is a highly concentrated treatment that gently but reliably helps your skin to achieve the perfect glow. Thanks to a selection of highly potent active ingredients, MASK nourishes your skin intensively as an anti-aging mask without causing unpleasant burning, tightness or heaviness on the skin. As an agreeable and supremely gentle retinol face mask, MASK is your ideal helper on the way to smooth, even skin as well as a rejuvenated complexion.
A key ingredient that distinguishes our anti-aging face mask MASK is the retinol (vitamin A1): a scientifically recognized effective anti-aging agent due to its cell-rejuvenating effect. However, pure retinol can cause skin irritation if it sticks to its surface. The Doctor Mi! medical skincare purposefully aims to avoid this by using the special TECMi!® Technology, a special type of molecule preparation that makes our anti-wrinkle mask especially comfortable: By giving the retinol molecules a double encapsulation, they are able to penetrate the skin deeper and more easily, getting directly to the deep-seated skin cells on which they can exert their rejuvenating effect.
Besides our special TECMi® Retinol, the recipe of our anti-aging mask MASK is also characterized by its exclusive active ingredient Black Beeome®: a fermented honey from a rare Swiss bee species, Black Beeome® restores and balances the microflora of your skin as well as your complexion thanks to its additional cleansing and soothing function as a mask against acne. Furthermore, our anti-wrinkle mask MASK contains several other valuable and evidence-based ingredients that make your skin radiate, along with strengthening the skin's protective barrier to, in turn, store moisture comprehensively and to prevent the loss of elasticity: Valuable omega-3 fatty acids and vitamin E nourish and protect your skin directly against dehydration. Skin-identical ceramides support elasticity for healthy, youthfully radiant skin. The result: pure, nourished, visibly rejuvenated skin with a healthy glow that is supplied with all the vital substances it needs.
Adapted to basic skin needs such as moisture retention or skin barrier protection, MASK intensively nourishes your skin. Our anti-aging face mask with Retinol contains a balanced composition of selected study-proven ingredients that deeply nourish and care for your skin thanks their high dosages. All of the ingredients used by Doctor Mi! are study-based and of the highest quality. The following are included in MASK:
TECMi!® encapsulated Retinol (vitamin A1)
Symreboot™ L19
AvenaPLex (oat complex)
Black Beeome™
Azelair™
You can apply MASK, our anti-aging mask with Retinol, every day or when needed. After cleansing with CLEAN, PEEL and TONE (or TONE.S for blemished skin), dry your face thoroughly. Apply a walnut-sized amount of MASK and leave it on for 15 minutes. Then wash it off with warm water and massage in your care.
The desire for pure, rejuvenated and deeply nourished skin
Normal skin
Dry skin
Impure skin
Oily skin
Sensitive skin
Mature skin
Men's skin
The active ingredients contained in our anti-aging and anti-acne mask MASK help to balance your skin out and give it more elasticity, positively impacting your skin to give it a healthy and fresh shine:
Powerful anti-aging effect, reduction of wrinkles and fine lines
Smoothing and firming effect, prevents loss of firmness
Stimulates cell renewal, activates the body's own collagen regeneration
Cleansing effect, smoothing the skin and reducing sebum production
Intensive moisturization
Balances pigmentation disorders, gentle skin lightening
Strengthens the skin's defenses and stabilizes its pH value
MASK solltest Du idealerweise 2–3 × pro Woche in Deine Pflegeroutine einbinden (bei Bedarf auch häufiger).
MASK, unsere Anti-Aging-Maske mit Retinol, solltest Du am besten auf Deinem Gesicht auftragen, nachdem Du es gereinigt und abgetrocknet hast.
Spare beim Auftragen Deine Schleimhäute aus.
MASK ist wie alle anderen Produkte der DOCTOR MI! medical skincare nur für die äußerliche Anwendung geeignet. Von Kindern fernhalten!
Who is MASK, the anti-aging mask with Retinol by DoctorMi!, for?
MASK is an anti-inflammatory and intensively nourishing anti-aging mask that optimally nourishes all skin types and helps them find and maintain their radiance: from normal skin to mature skin to men's skin. As an anti-wrinkle mask, it effectively counteracts your skin aging.
How does MASK feel on the skin?
MASK has a very pleasing feeling on the skin. Our anti-aging face mask with Retinol is soothing, giving your skin the feeling - and the results - of a luxurious skin treatment. In addition, MASK does not dry out your skin, even if it is left on for a long time. Your skin feels deeply nourished and very soft after after treating it with MASK and will look more even, firmer and more radiant.
How would you describe the fragrance and consistency of MASK?
Our anti-aging mask, which resembles matcha in color, has a pleasant consistency: it is thick and lays on your skin like a warm blanket. Further, MASK is characterized by a completely natural, slightly earthy scent that lets you relax perfectly. By the way, the entire Doctor Mi! medical skincare does not contain artificial fragrances which can irritate and damage your skin.
Can men also use MASK?
Yes, even men can easily use MASK as an effective anti-aging mask.
Tip: Are you looking for more men's skincare products? We recommend our MEN SET, a combination of care products by Doctor Mi! medical skincare which are designed especially for the needs of male skin.
How do I properly incorporate MASK into my skincare routines?
The exact integration of our anti-aging mask MASK depends, in particular, on the needs of your skin. For optimal care, we recommend that you take a look at the skincare routines section: Here we have collected various routines that Dr. Miriam Rehbein has developed specifically for different skin types. We show you how to best care for your skin and get the glow you want with the help of specific care steps.
Where is MASK made?
Our face mask with Retinol MASK, like all other products by Doctor Mi! medical skincare, is manufactured entirely in Munich.
Do you have any further questions? You can find helpful answers to topics such as shipping or payment in our FAQs!
GLOW WITH Mi!
Below we will show you our care routine for normal skin. Routines for other skin types can be found in our skincare routines.
Diese Produkte machen Deine Routine komplett